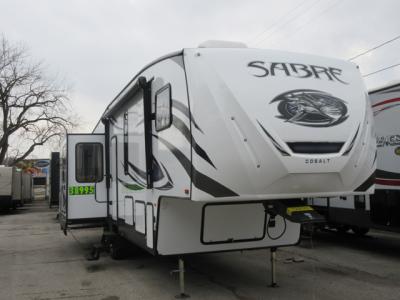 Touch any photo below for a larger version in main area above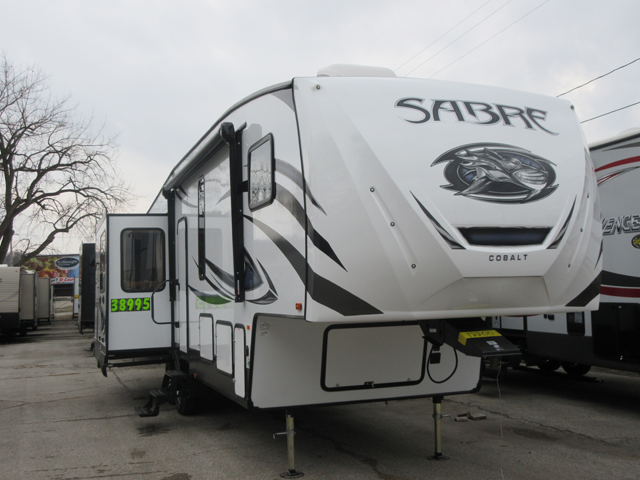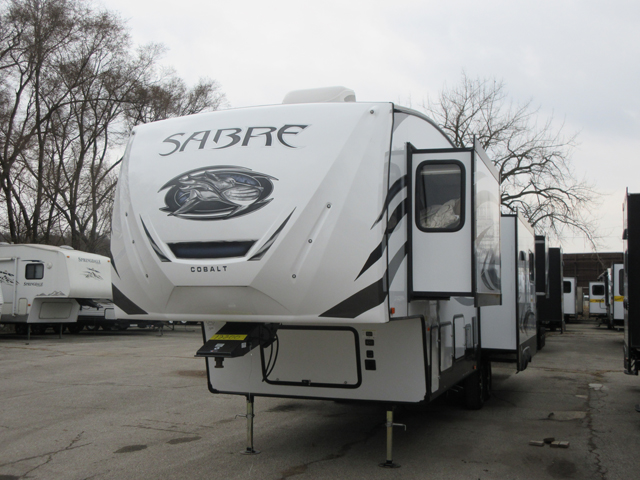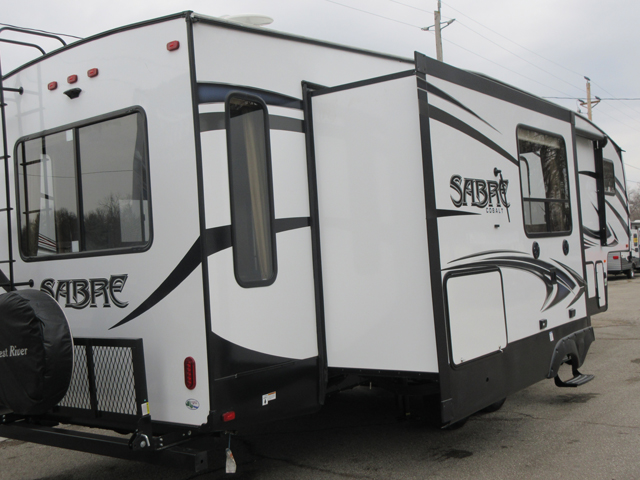 CLICK HERE FOR A LARGER FLOORPLAN VIEW

THIS UNIT COMES WITH THE SABRE COBALT PACKAGE WHICH INCLUDES CINEMAX SEATING WITH CUP HOLDERS, HEAT, MASSAGE AND BACKLIGHTING, FIREPLACE WITH REMOTE, DOUBLE HIGH OUTPUT USB CHARGING PORTS, LARGE RESIDENTIAL SIZE LED TV, 40" CEILING FAN W/LIGHT, ELECTRIC AUTOMATIC LEVELING SYSTEM, BACK UP CAMERA PREP AND MUCH MUCH MORE!!! COME CHECK IT OUT FOR YOURSELF !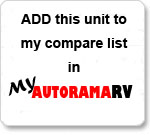 Slideouts: 0
Stock I.D.: C3466
MSRP: $56,970.00
Ed's Price: $38,995.00
Unit Located at:
Autorama R.V. Center, LTD
Travel Trailers, Fifth Wheels Sales
1925 SE 14th St
Des Moines, IA 50320
Phone: 515-243-6450
Toll-free: 1-888-478-3883
FOUND A LOWER PRICE ONLINE???
Don't be fooled by a lower price you may find online. Many times those prices do not include things like clean-up, walk-through, freight charges, propane, hitch or set-up fees. Once these fees are added to their price, you may end up paying MORE than what you'll see here.
Our prices are what you pay. No hidden fees, no special add-on prices.
So if you DO find a lower price elsewhere, be sure to ask for a DETAILED, FINAL INVOICE, and THEN compare our prices!
Pictures are of the actual unit on our lot wherever possible. HOWEVER in some cases photos or floorplan layouts MAY come from the manufacturer or another source and may have style or color variations. For specifics, please stop by and personally confirm all features, styles and colors.
Prices appearing on stickers in any photo may or may not be accurate. Prices may change up or down from the time the photo was taken, price listed on this detail sheet should be considered more accurate. Please stop in or call to confirm all pricing.